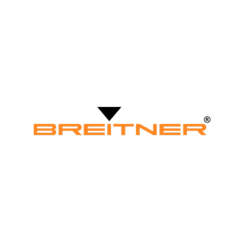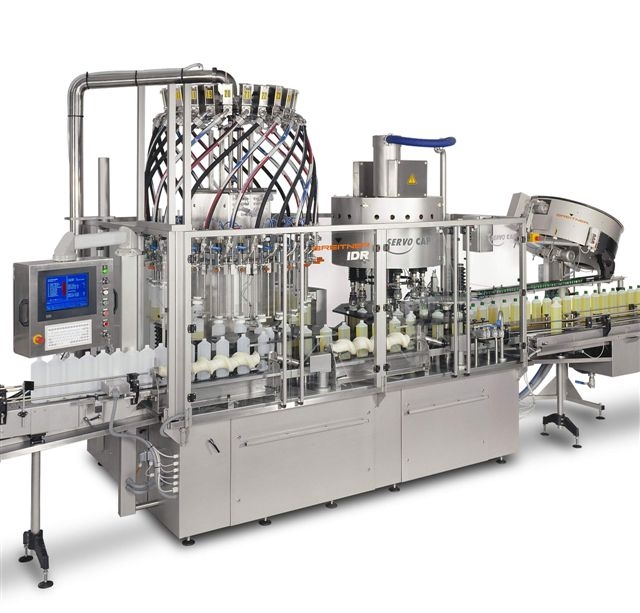 Linear or rotary liquid fillers for uninterrupted production
Our liquid fillers are manufactured by Breitner, a leading name for efficient liquid filling.
They specialise in volumetric filling systems, utilising piston valve dosing units and pioneered the utilisation of both magnetic inductive and mass flow meter fillers offering filling accuracy, reliability and both product and time savings on changeover.
The Clean in place – CIP system is easy to operate and is effectively a "pipe", with no entrapped areas for product retention prior to rinsing or full CIP. This ensures a high level of cleanliness and an extremely hygienic system. The use of flow meters ensures that the high level of hygiene is inherent within the filling system.
Due to the simplicity and effectiveness of the CIP system, and the lack of internal seal and entrapped areas, the filling unit itself offers exceptional hygiene; crucially important when filling such bacterially sensitive food products as fresh fruit juices, smoothies, yogurts and other liquid foods.
Product Wastage on Changeover
Due to the unique design of the Breitner product feed tank, the machine may be run virtually "dry" by running down to fill on a single filling head fed from the lowest position of the feed tank.
Hence, at the end of the product run, only minimal product is left in the system so minimising wastage from one product run to the next.
Control of Filling Nozzles
The Breitner machines can be set as a bottom up filler, either just above or below the surface of the product. Furthermore with the Breitner machine, the lift rate of the nozzle may be controlled to ensure it rises at the correct speeds in relation to the varying shape of the container to be filled.
Flexibility
All Breitner filling machines format change over times are minimised utilising smart design and years of experience gained from manufacturing for a wide range of sectors.
Breitner Build Quality
Breitner machines are constructed to a particular high standard to withstand the rigours of years of productive life.
Linear filling machines
A significant advantage of the Breitner linear machine is that it is virtually maintenance free. Apart from the conveyor, the only other moving parts are the servo motor driven filling bridge and the single conical valve in the filling nozzle.
Container formats are changed without the need for replacing machine change parts, ensuring lowest possible operational downtime.
Suitable for a wide range of container shapes & sizes, from 10mL to 35 Litres and filling rates up to 9,000 bph & 15,000 bph using the double track system.
Rotary filling machines
For manufactures that require a large number fills done quickly and efficiently. Manufactured in a compact design, filling rates of 18,000 bph can be achieved for containers ranging in size from 20ml to 2 Litres.
Rotary Monoblock filler cappers minimise machinery footprint in applications that require high output rates and also help to contain liquids in a designated areas.
Piston / Volumetric filling machines
Breitner experience and knowledge in piston filling is well recognised and is still utilised for processing extremely viscose fluids where pressure vessel are not suitable.
Systems have also been developed to improve CIP effectiveness and hygiene levels for sensitive products.
And each machine can manufactured to meet specific site requirements.
Following years of manufacturing volumetric filling systems, utilising piston valve dosing units, Breitner pioneered the utilisation of both magnetic inductive and mass flow meter fillers. This technology offers you very significant advantages in filling accuracy, reliability, maintenance and both product and time savings on changeover.