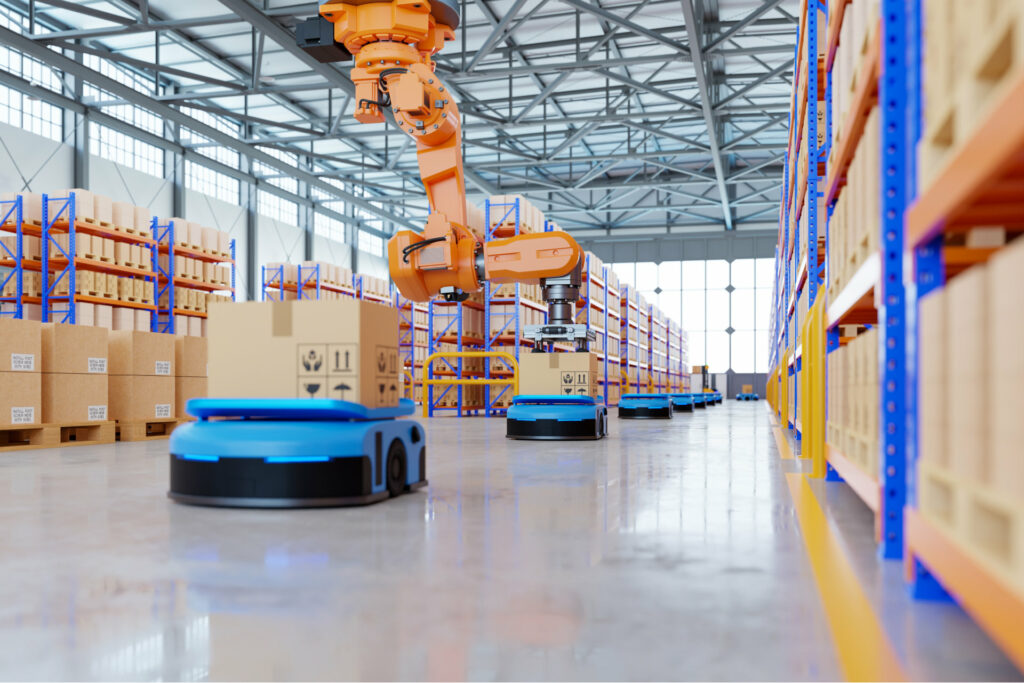 From warehouse shelf to end customer, our eCommerce and intralogistics machines offer the latest automation technology to manage fluctuating demands.
Customers expect goods to be delivered quickly and efficiently, so it's essential to maintain super-fast logistics and an economical, reliable supply chain. Our eCommerce machines streamline online purchasing and manage peaks. While our intralogistics machines automate warehouse management to optimise internal production and distribution processes.
Our automation systems include autonomous mobile robots (AMRs), automated storage and retrieval systems (ASRS), automatic guided vehicles (AGVs), automatic truck loading (ATLs), robots, automated packaging systems, sortation and personalisation technology.
See our range of eCommerce and intralogistics machines: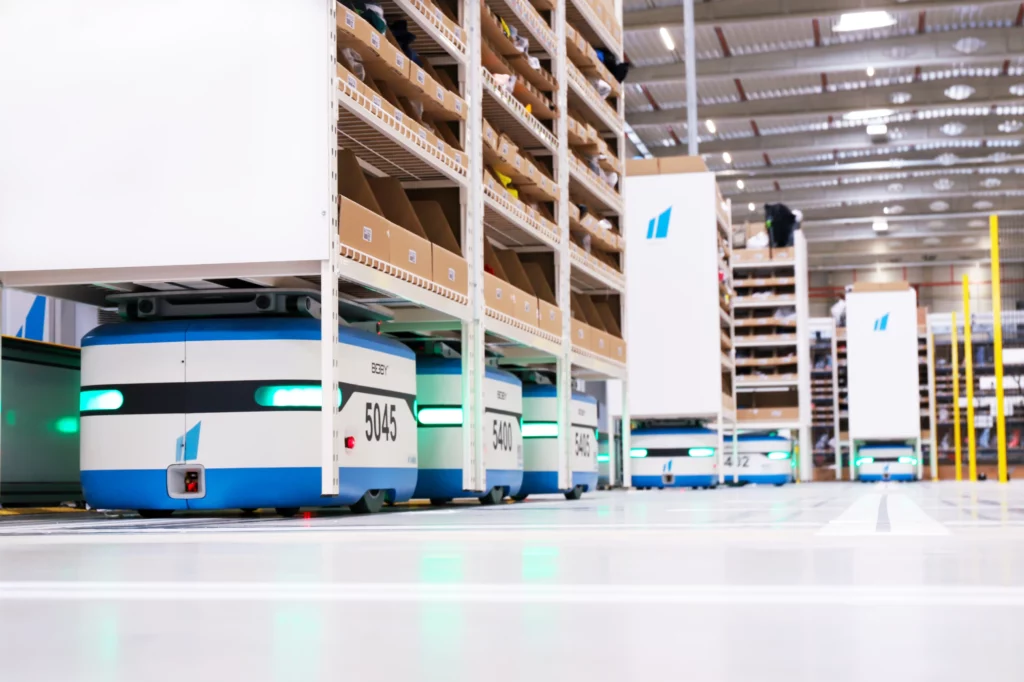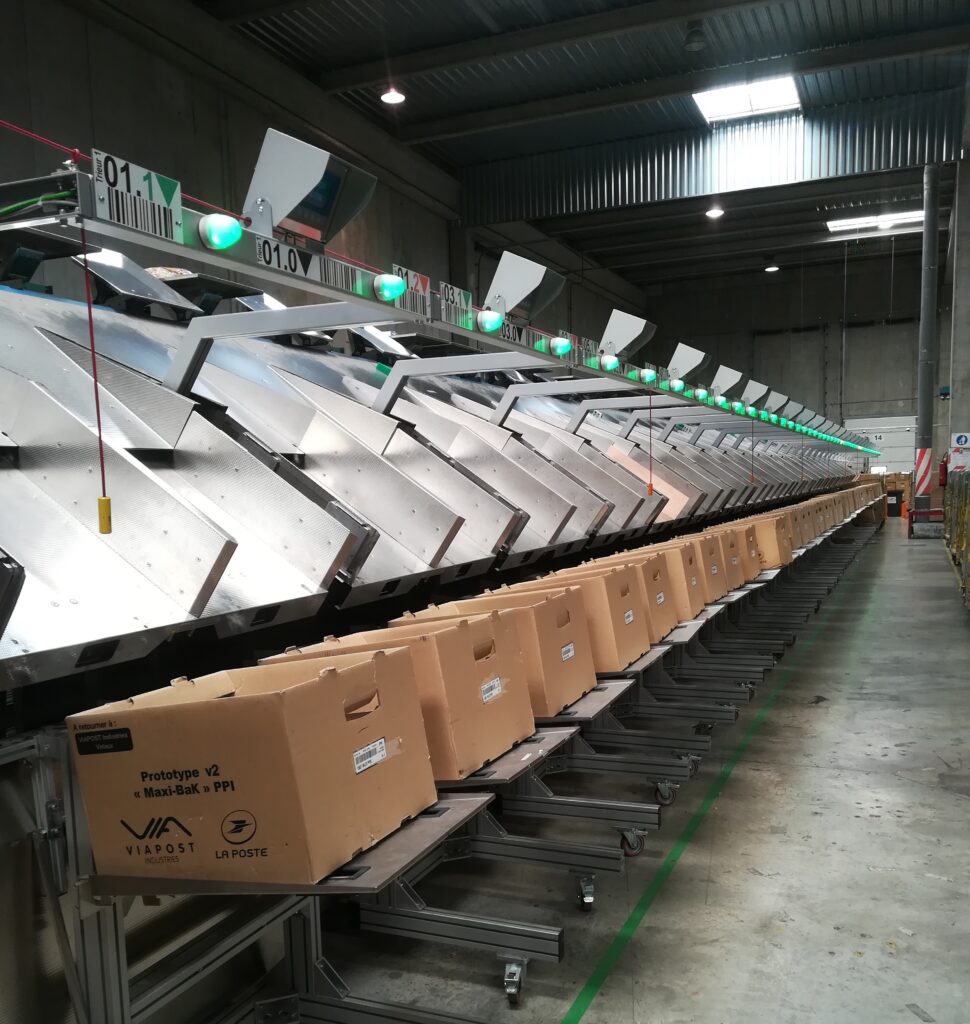 Automation and robotics for efficient, sustainable logistics
Looking for the right logistics solution?
Whether you sell books, music, beauty and fashion, or electronics, food, pharmaceuticals, and manufacturing parts, our specialist team can help.
Our range of eCommerce machines streamline the omnichannel process. It's never easy to recruit and onboard a workforce quickly when expanding operations, opening a new-build warehouse or meeting surges in peak times. Popular with small to medium-sized businesses, our eCommerce machines offer automated pallet storage, retrieval, and brand customisation. Plus, packaging systems to help move from plastic to recyclable paper packaging; sealed with heat rather than packing tape.
E&B's range of intralogistics machines optimise, integrate and automate the logistical flow of goods within a fulfilment, distribution centre or factory. Across business-to-business, eCommerce and industry, they improve internal production and distribution processes.
Automating storage and retrieval systems allows orders to be picked using the latest in warehouse robotics. Autonomous mobile robots (AMRs) use the latest goods-to-person technology to move the shelf to the person picking the items; an extremely scalable solution that can even be rented for peak periods to manage the eDistribution automation process.
E&B works with cutting-edge manufacturers to advise on the perfect solution and ensure clients can use materials sustainably. If you'd like to know more, please talk to our expert in eCommerce and intralogistics machines, Richard MacLean.
Do you want to stay ahead of your competitors?
We are here to help you make the right machinery choice for your business.