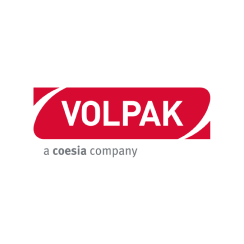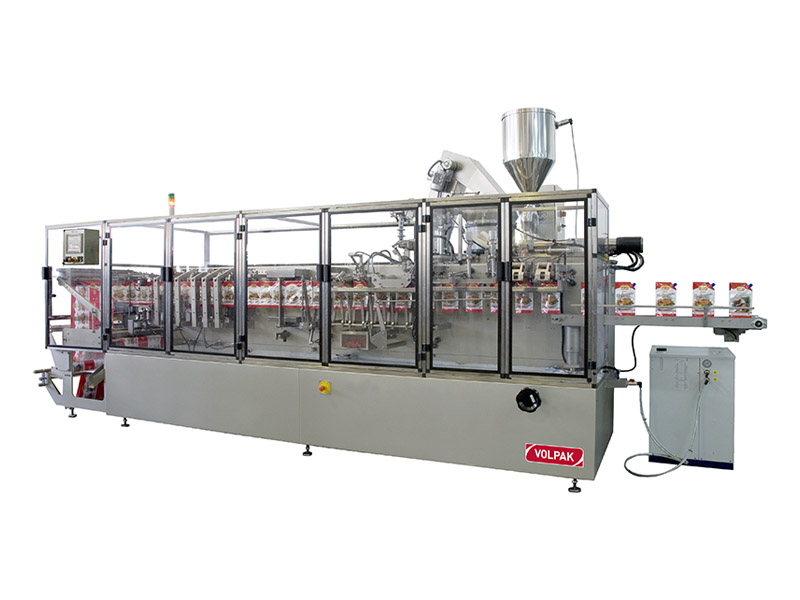 Extensive range of pouch filling equipment for liquids, powders, granules, pastes and solids
Volpak pouch filling machines are known as being amongst the most robust and best quality machinery on the market. They have recently developed 100% recyclable paper pouches in response to public demand, making their equipment even more flexible.
The machines are able to make multi-lane flat pouches to large format stand up pouches with zipper closing, pouring caps, straws, membrane pouches and the exclusive DUO pouches. They may also be equipped to work in duplex producing pouches of half the size. They are designed to be easy to access, so that operators find them straight forward to use and the ongoing running and maintenance costs are low.
Stand up pouches (Doy Packs) are widely used in the UK and Ireland for the following products:
1) Beverage industry, such as fruit juice, isotonic beverages, and salad dressings 

2) Packing sauces, grated cheese with controlled atmosphere, chocolates, sweets, juice and dehydrated ready cooked dishes with more than one component.

3) Packaging for liquid washing soap, sauces, mayonnaise, coffee or powder breakfast beverages, such as Cappuccino, pet food, etc. in bigger formats.