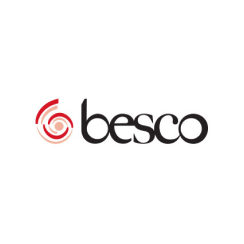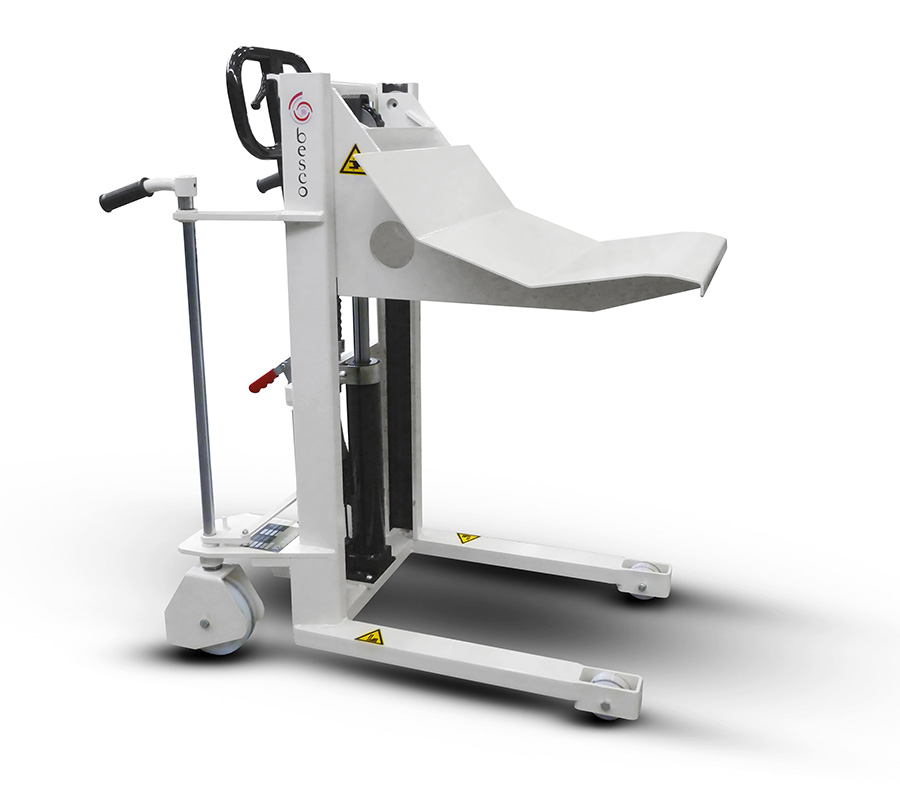 CBE 1000 (1000kg) CBE 1250 (1250kg) CBE 1500 (1500kg) The top line of BESCO trolley production. All trolleys are electic and powered by rechargeable batteries, using a simple acting hydraulic lift.
The main technical features are: Loading platform for spool or reel equipped with an anchor plate operated by a hydraulic control which allows the spool to be locked in place during transport. Safety device system with push-button control. For safety there is an operator anti-crushing system, driving wheel protection and the engine lock acts as a parking brake. All of the controls are easily reached on the handle bar. The batteries are fully rechargeable and a suitable recharging device is provided. In the event of the hydraulic hose failing there is an anti-fall valve incorporated into the cylinder, preventing the loading platform from falling.
Various options are available including; side shift and extra lifting height to 1300mm.
Besco also produce manual lifting trolleys.