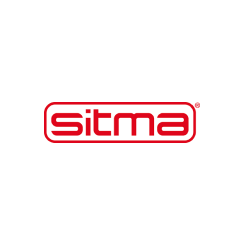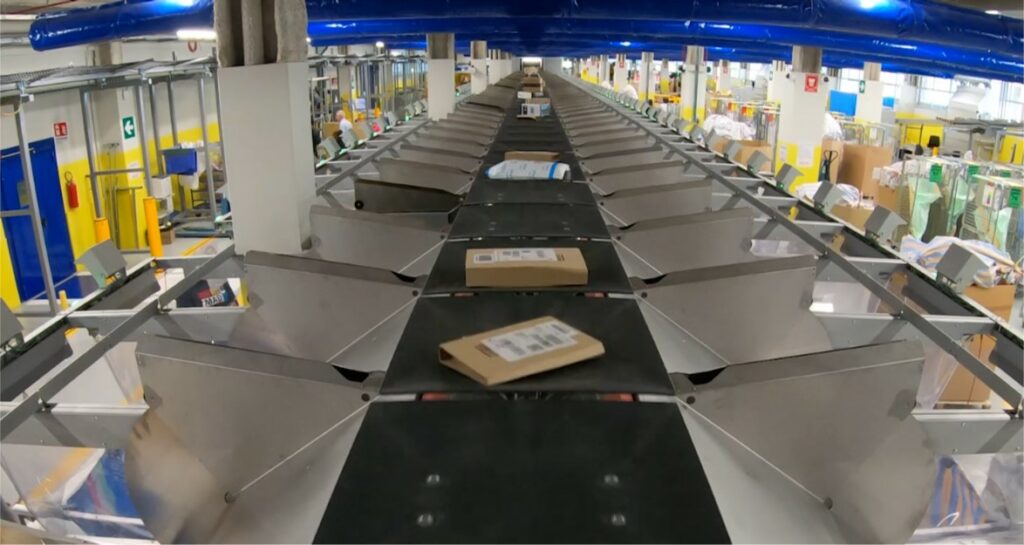 Enhance your eLogistics and intralogistics with drop pocket sorters
We offer a range of various sorter models for flat items. Sitma's modular tilt-tray sorters which are very flexible (processing  small books to large parcels) and are easy to install. 
There are a range of innovations available for the ecommerce and elogistics sector that are groundbreaking for the mailroom and intralogistics sectors.
The SpeedySort pocket sorter is designed for distribution and the rerun of books and flat items, with horizontal closed loop design. The fed product runs in a circular route and is released into the assigned output trolley. In case the output is not available (because it is full or removed by the operator) the product remains inside the pocket as long as the related exit is not free/available.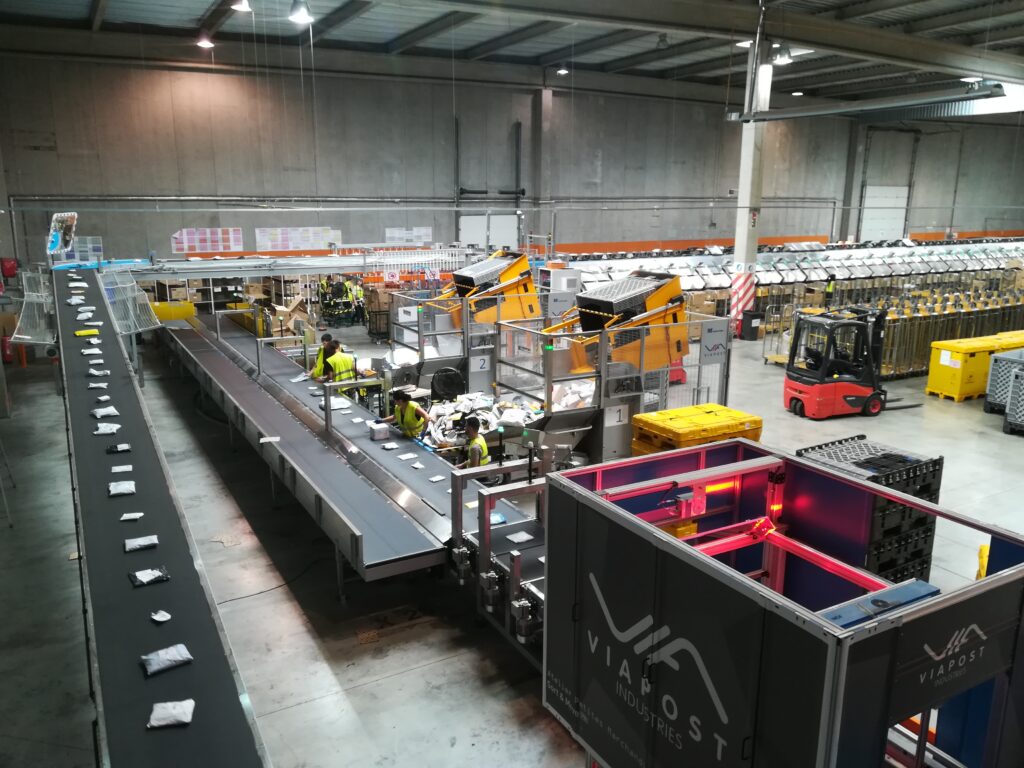 Main machine features:
Up to 12,000 thoughput per hour
Tilt trays controlled by servo motors
Possibility to have up to 6 feeding stations rated at 3k p/h each
Loading conveyors with product code reading system (camera or manual)
Low maintenance
Ring design
Ideal for flat products