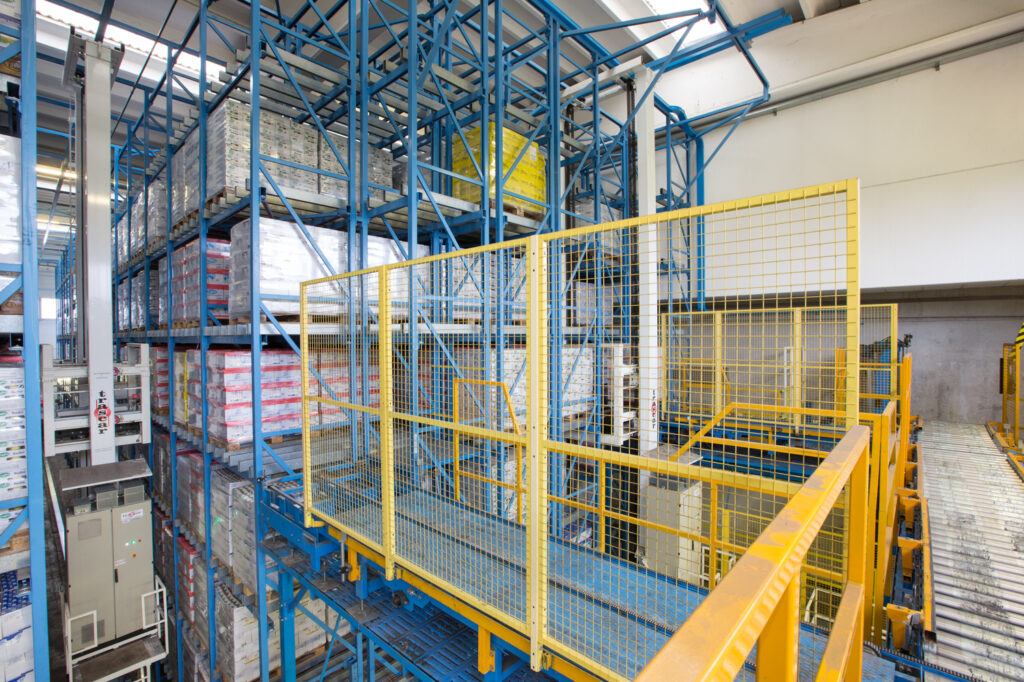 Eliminating the need for manual labour and optimizing vertical storage, vertical ASRS maximise warehouse capacity and improve productivity.
Vertical automated storage and retrieval systems (ASRS) are advanced warehouse solutions that efficiently utilise vertical space. These systems employ robotic cranes to transport and retrieve goods from high-rise racking structures. They are adaptable to different industries and can handle diverse product sizes and weights. With advanced control systems and real-time inventory tracking, vertical ASRS enhance operational efficiency, reduce errors, and contribute to a streamlined supply chain.
Trascar's warehouse picking services are perfect for distribution centres, from automatic single product order pickers to robotic preparation of multi-code pallets for large-scale distribution. By analysing the historical data relating to the Customer's order preparation, Trascar is able to design a tailor-made solution for the preparation of the order by layer, by single package or by boxes (when the single box is the shipping unit).
The system management software integrates with the warehouse WMS coordinating the movement sequence of the "mother" pallets for the correct formation of the "son" multi-code pallet to be composed.