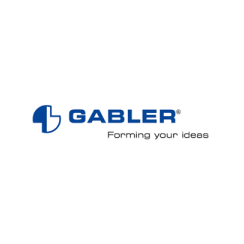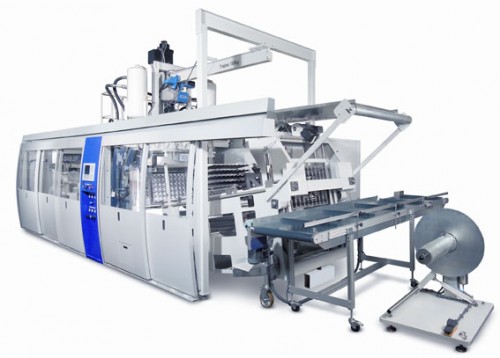 From cups, bowls, lids and clamshell packaging through to plant pots and coffee capsules – whatever you wish to produce, Gabler have the ideal thermoforming solution for every application. The thermoforming systems in Gabler's product lines offer their own advantages – depending on the requirements and ambient conditions in production and the product category.
GABLER M-LINE
With its unique tilt-bed technology, our M-LINE is ideal for combined forming and cutting for the production of cups of all kinds. It features convincing high productivity, innovative drive technology and particular stability. Over past years, we have developed a complete family with the M-LINE, whose models today number among GABLER Thermoform's bestsellers.
Thermoforming production of cups with the Gabler M-Line
The production of cups in all sizes and shapes is one of the specialities of our thermoforming machines. Whether you want to produce a cup form in large series or smaller batches with a higher varying factor – we have the right thermoforming machine for you.
Your GABLER advantages
Excellent production performance with high cycle times and low downtime
Extremely stable forming station for a high tool lifetime
Exceptional precision means even material spread and thin walls for cups
Ease of use with the new HMI platform
Wide range of products
Faster tool-changing
Variable stacking and handling systems
Large depth of draw up to 200 mm
Closed-loop process: from granulate to ready-packed product