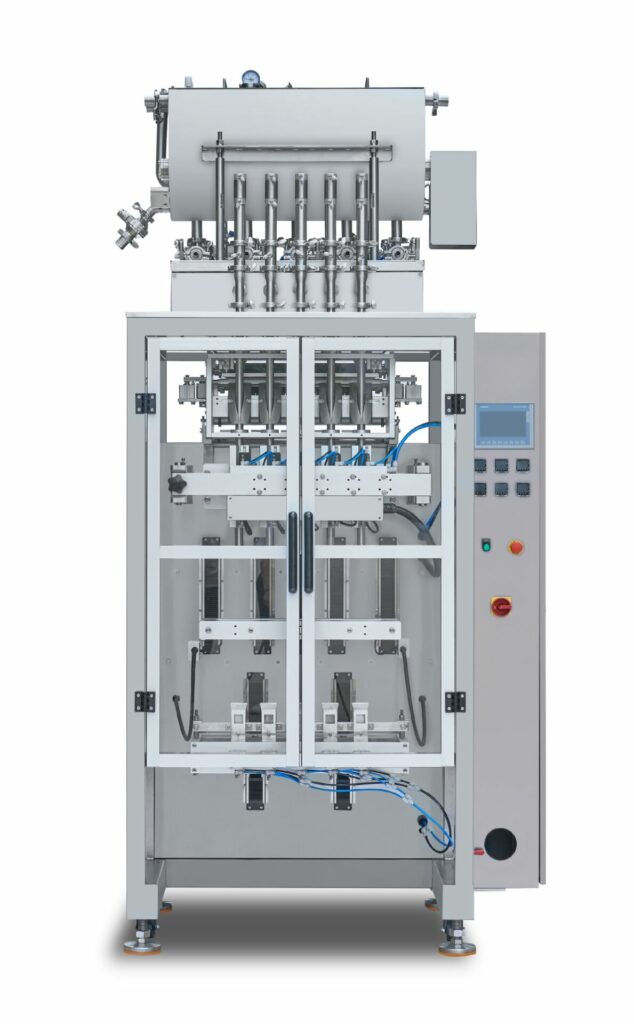 Ultra clean stick machines suitable for aseptic, dairy and pharma industries.
Our stickpack machines can pack a range of dairy products including yoghurt, soft cheese and Jelly. The stickpacks can then be packed in cartons for easy storage in the freezer or refrigerator.
This ultra clean machine sterilizes flat foil through UV lamp treatment which disables microorganism DNA and achieves up to 99.9% germ reduction. A "dedusting" system based on a triple action mechanical cleaning process eliminates electrostatic charge and applies suction to remove contamination before film is fed into the sterile filling area. This area is constructed entirely of stainless steel and laminar air flow units fitted with HEPA filters and special diffusers ensure continuous production of ultra clean and practically turbulence–free air, which protects filling of these sensitive products.
Cleaning is a vital part of this stickpack system operation too. Pipe work design guarantees CIP (clean in place) fluids reach two m/s through wetted parts. Valves are positioned to ensure fast, complete product evacuation, and 100% coverage of cleaning fluid on wetted surfaces is achieved. Hygienic membrane piston valves are also used to ensure quick, consistent, easy cleaning is carried out. Finally pumps and filling nozzles are secured into the ultraclean positions during CIP, enabling a complete cleaning and sterilisation process.
A wide range of options are available.