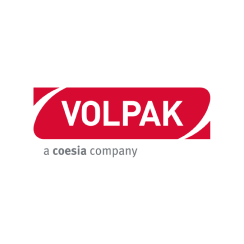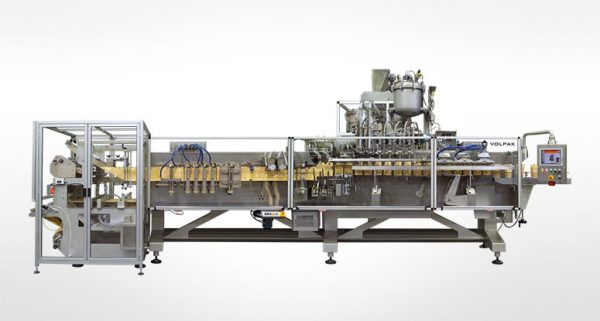 Doypack, pouch filling & stand-up pouch machines. Many eco options available.
We offer market-leading ultra clean horizontal form-fill seal sachet and stand up pouch filling (doypack) machines for liquids, powders, pastes, granules and solid products.
These Volpak machines can operate at up to 400 packs per minute. Designed with a laminar airflow system to control the entrance of any micro-organisms entering the machine and can be completely washed down. To decontaminate the packaging material vapoourised hydrogen perozide and/or a UV-C lamp panel is used during the process.
There are options for different filling stations which allows for different products inside the pouch, using volumetric dosing devices, auger fillers, vibrating channels and weighers. 
Volpak machines can make flat pouches in duplex to 1 litre stand up pouches with zipper closing, pouring caps, straws, membrane pouches and the exclusive DUO pouches. The machine may be equipped to work in duplex producing pouches of half the size.
Volpak hygienic machinery complies with UNE 1672 EN standard, following the guidelines and directives from the EHEDG (European Hygienic Engineering and Design Group), the 3A standard, VDMA and existing legal food requirements.